Have you ever thought that you could do without large, clunky 3-pin plugs in your home study or office? Well, nowadays its quite simple to get a USB power outlet installed in your office in Glasgow. HWUK Services has outlined a comprehensive guide to USB outlets.
Benefits of Installing a USB Outlet
USB outlets can be great for your home office productivity and also for minimising stress for you and your family members. It may not seem as useful as it is, but the truth is something as simple as a USB wall outlet can make your life a lot easier. We have listed some of the benefits:
No more bulky chargers taking up all the wall outlets
Tidy appearance for wall outlets
Charge and use your device simultaneously
Charge faster than traditional USB outlets found in desktops or laptops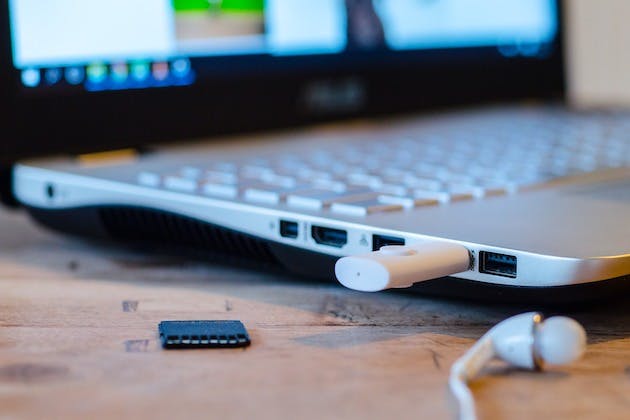 How to Install a USB Outlet? [A Step-by-step guide]
Before the electrician begins the installation process, they will need to gather the proper tools:
New USB outlet wall receptacle and cover
Voltage tester
Wire cutters
Phillips and flat head screwdrivers
Needle-nose pliers
Cordless drill
Important Safety Note: It's absolutely necessary to turn off the power to the outlet before you begin working. Do not take the first step until you ensure the appropriate circuit breaker is off by testing it with a voltage tester.
Once you have all of the needed tools for the project and are sure the power to the outlet is off, you can follow these steps for installing the USB wall outlet:
Step 1: Remove the original outlet cover with your flat head screwdriver.
Step 2: Take the receptacle out of the wall; there should be one screw at the bottom and one at the top you will need to unscrew with your drill.
Step 3: Use the Phillips screwdriver to begin disconnecting the wires; there will be 5 wires total.
Step 4: Use the needle-nose pliers to straighten the wires.
Step 5: Begin connecting the wires to your new USB receptacle, which will have labels telling you which wires go where.
Step 6: Once connected, tighten each wire connection with a screwdriver.
Step 7: Put the wires and receptacle back into the wall box and screw the receptacle into place.
Step 8: Attach the new USB outlet wall plate using the flat head screwdriver.
Step 9: Turn on the outlet's circuit breaker and test it by trying to charge a device.
Book an electrician in Glasgow today
If you are interested in getting a new USB socket installed today, then get in touch with our qualified electricians who will be more than happy to assist you. HWUK Services complete a range of electrical services throughout Glasgow and the surrounding area including places such as Bothwell, Newton Mearns and Hamilton. Give us a call on 07518 884171 to book our services today.