Smart home installers, based in Glasgow
Offering our smart home installation services across Glasgow, Barrhead, Newton Mearns, Bearsden, Milngavie, Cambuslang, East Kilbride and Hamilton.
Looking to turn your home into a smart home? We offer our smart home installation services across Glasgow and the surrounding areas. Call us on 07518 884171 for a free quote or read on to learn more about Y-Cam, the smart home products that we install.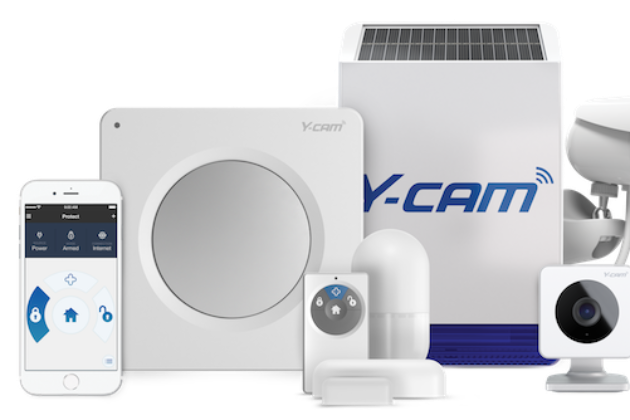 Smart Home Installation in Glasgow
There are many smart home products to choose, but which would benefit you the most? Below are just a few of the many Y-Cam products available for us to install here at HW UK Services Ltd.
Smart Motion Sensors
The Y-Cam motion sensor identifies all movement up to 12 metres away and has a detection zone of 90 degrees. It also has a tamper switch that sounds an alarm if an intruder tries to remove the device.

The Y-Cam motion sensor is perfect for indoor use for all homes across Glasgow.
Smart Security Cameras
Y-Cam offer both indoor and outdoor security cameras for your home. These cameras are available with Wi-Fi HD, which allows you to monitor your home via your smartphone and give you peace of mind whenever you're out and about. The indoor cameras also come with night vision to help you record better footage and catch any potential intruders at night.
There are many benefits of installing cctv around your property, but not least because they will act as a deterrent to ward off any would-be intruders.
Smart Security Sirens
As for the Y-Cam security siren, this piece of Y-Cam equipment is solar powered and tamperproof with a 104 Decibel alarm and flashing lights. Like cctv, it too acts as a deterring to show intruders that your house is protected.
Looking to turn your home into a smart home in Glasgow?
There are a variety of options for smart home installation and additional Y-Cam products for you to read about on the Y-Cam page of our website. However, if you're ready to get in touch and find out more, why not give us a call via our phone number on, 07518 884171 or even by sending us a message through the contact form; maybe even drop us an email at, hwukservices@gmail.com. We'll look forward to hearing from you soon.